Garage Door Installation Fountain Hills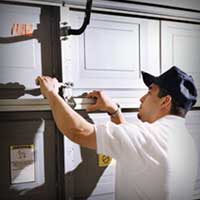 If you need installation for your new garage door, getting it from Garage Door Masters will ensure that it's done right and at your convenience! We pay close attention to detail and follow safety conscious guidelines so that your newly installed garage door works as it should, when it should. Our Fountain Hills garage door technicians will properly attach your garage door to all components including springs, opener unit, cables, tracks and pulleys. Even your photo electric safety eyes are aligned as we leave nothing to chance. Call Garage Door Masters today for convenient installation appointments and for free price quotes!
Call Us: (480) 339-0876
More Fountain Hills, Arizona locals are calling Garage Door Masters for their residential and commercial garage door installations and here's why:
Affordable and honest rates
Free price quotes
24-hour emergency service
Parts and labor covered by warranty
Shop is licensed, bonded and insured
Convenient installation times
24/7 live operators
Performance and safety checks
25 point safety inspections
Call Now: (480) 339-0876
Ensure that your garage door is installed safely and correctly by calling Garage Door Masters. We offer:
All styles and sizes of new garage doors
Garage door options and upgrades
New overhead garage doors and gates
Residential garage doors in wood, glass, aluminum and steel
Fire doors and rolling doors
Garage door selection help
Connection to springs and opener unit
Commercial doors in aluminum, steel and wood
Connection to cables, tracks and rollers
Garage Door Masters is affordable, highly professional and can ensure that your new home or business garage door is installed the right way.
Call Today: (480) 339-0876